Hutan Kratom is a direct importer for the complete variety of kratom products, including Maeng Da Kratom, which we offer in the green, white, and red varieties at the best prices on the market.
Buy the best Maeng Da Kratom
Enjoy Maeng Da Kratom – Buy the Real Thing!
Are you looking to buy Maeng Da kratom for sale that you can really trust to be the real thing? The problem with this strain of premium kratom is that neither green Maeng Da kratom nor the other varieties come from a specific plant. This is why many online stores selling kratom for sale label products incorrectly, and customers end up disappointed. 
So, is there any chance you can buy Maeng Da Kratom that passes all the checks for origin, quality, and purity? The answer is yes – if you buy from a direct importer, which brokers every shipment and knows exactly what they contain. This is what we do at Hutan Kratom and what makes us different.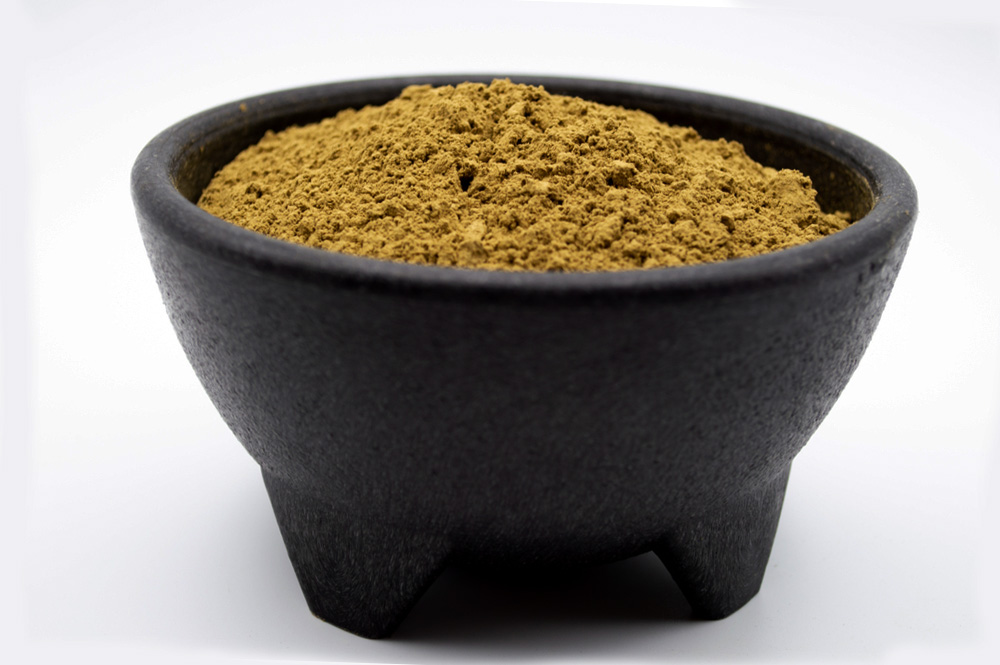 What Is Maeng Da Kratom in Reality?
The simple truth is that Maeng Da Kratom is simply the result of marketing tactics. In the Thai language, the phrase "maeng da" means "pimp", a very derogatory term in that culture. However, in the Western world, its connotations are now related to luxury and top quality.
So, to explain what is Maeng Da kratom, we have to refer to the way it is processed. The kratom leaves are hand picked when they are rich in the two main alkaloids, mitragynine and paynantheine. To achieve the famously potent Maeng Da kratom effects, the leaves are left to dry for a longer period of time.
Maeng Da Kratom Effects Users Are Looking for
The potential benefits of this type of kratom range from boosting motivation to finding calm and balance. Of course, taking the right dosage is also important. But there is also an issue of choosing the right variety for the desired effect.
White Maeng Da Kratom – the Perfect Choice for Improved Wellbeing
Made from a blend of white vein and green vein kratom, white Maeng Da kratom has a very pleasant aroma, which is why many users take it as a smoothie. But you can also add it into tea or coffee.
Many users buy this type of organic Maeng Da kratom to boost their general wellbeing and feel more upbeat. It is definitely one of the products to try if you want to avoid experiencing strong euphoric effects.
Super Potent Red Maeng Da Kratom
Do you want to fight stress, weariness and stay alert and motivated no matter what? Then you should try red Maeng Da Kratom. This is a blend of red vein and white vein kratom, often considered "daytime" kratom because it helps users stay calm and ready to face any challenges.
Green Maeng Da Kratom for Super Powers of Motivation and Focus
Most people who take green Maeng Da kratom want to fight sleep, be ready for a busy day, and still have some energy left to have fun at the end of it. You can take it first thing in the morning or during the afternoon for longer effects.
This is a blend of mostly green vein kratom and a pinch of white vein. It is a little bitter, so you can add it to your coffee or strong tea to mask its taste.
What Is the Ideal Maeng Da Kratom Dosage for Beginners?
Since it is so potent, we recommend starting with the lowest Maeng Da Kratom dosage specified on the package. If you are unsure, you can try even less than that, wait for the effects to kick in, and take a little bit more if necessary.
We always advise erring on the safe side to make sure that you do not have a negative experience that may put you off this natural remedy.
Buy Maeng Da Kratom from a Top Supplier!
Hutan Kratom is a direct broker for all shipments of kratom products. So, when you buy Maeng Da Kratom for sale on our online site, you benefit from:
Assurance that you get a genuine product

Payment by credit card

Fast, free shipping

Low prices
Maeng Da Kratom is used for so many beneficial effects. So, open an account right now and place your first order!